FROM THE #1 NETWORK IN TENNIS...
TENNIS CHANNEL PLUS
TENNIS CHANNEL PLUS SUBSCRIPTION
ANNUAL PASS

Access to Tennis Channel Plus with up to five courts from Roland Garros plus over 20 additional tournaments throughout the year. For a complete list of tournaments please visit www.tennischannel.com/faq
COMMON QUESTIONS
WHAT IS TENNIS CHANNEL PLUS?

Tennis Channel Plus completes your tennis experience through a separate digital streaming channel that's always on, 24 hours a day, with coverage that doesn't appear on Tennis Channel. But it's not just for television-network subscribers. For less than $2/week anyone in the United States can access more than 650 select matches from over 20 tournaments around the world, including Roland Garros, Indian Wells, Miami Open, Citi Open, Davis Cup, Fed Cup and more. So whether you're the ultimate tennis fan who needs more than we can fit on television, or someone who just wants online access to your favorite sport, Tennis Channel Plus has you covered all year long. Read FAQ for more.

WHAT LIVE TOURNAMENTS?

Roland Garros (ATP &WTA multi-court mosaic), Australian Open Qualifiers (ATP&WTA), Indian Wells (WTA), Miami Open (WTA), Western & Southern Open(WTA), Citi Open (ATP&WTA), Volvo Car Open(WTA), Brisbane International(ATP), Fed Cup, Davis Cup, Hopman Cup and much more. Read FAQ for a complete list.

HOW DOES TENNIS CHANNEL PLUS COMPLEMENT TENNIS CHANNEL?

Tennis Channel Plus features live matches and courts not found on Tennis Channel. With a Tennis Channel cable subscription and a Tennis Channel Plus streaming subscription you can watch more tennis than ever before.

QUESTIONS ABOUT YOUR TENNIS CHANNEL PLUS SUBSCRIPTION?

If you have questions or need assistance with your Tennis Channel Plus Subscription or Account, please email or contact the Tennis Channel Plus Support team via live chat. Click here to chat.
ACCESS TO LIVE MATCHES THROUGHOUT
THE YEAR INCLUDING MORE THAN
1000 ON-DEMAND HOURS
By subscribing to Tennis Channel Plus, you will get access to hundreds of hours of live tennis
throughout the year including ATP World Tour, WTA, Davis Cup, Fed Cup, and much more.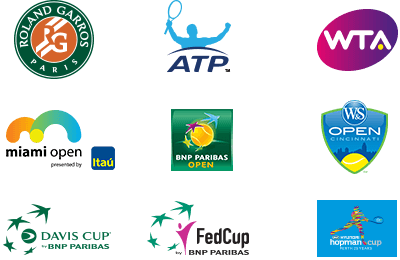 ACCESS TENNIS CHANNEL PLUS
WHEREVER.
WHENEVER.